Basement Flooding Restoration Near Fort Wayne, South Bend, Granger
We can restore your water damaged property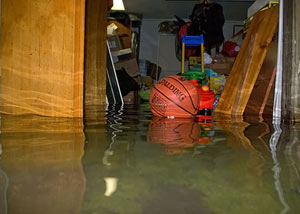 A basement flood can mean serious damage to stored items and building materials alike. The small leak of today can be the source of a serious flood in the future.
The contractors who built your home never planned it to be a damp, musty, or flooding space. Unfortunately, as the forces of nature continue to bear down on the structure, a leak is bound to eventually happen.
When that basement flood does happen it almost inevitably causes widespread damage. Luckily, you can save and replace most of your damaged items and structure with the help of a qualified contractor with years of experience and training.
The experts at Monroe Restoration have the experience, training, and professional certifications you need to ensure that your flooded basement is dried and properly treated for potential mold and humidity issues. To schedule a disaster restoration quote, call or e-mail us today! We proudly serve throughout Indiana and Michigan, including Fort Wayne, South Bend, Granger and many nearby areas.
Basement flooding can happen for a number of reasons
If you've had flooding in your basement, there are several potential causes. Internally, plumbing floods and water heater failures are common causes. Externally, water can seep through your foundation over time, or a natural disaster can force water into your home.
No matter what the cause is, quick action is essential to saving and restoring your property. A flooded basement can be contaminated with chemicals, viruses, or harmful bacteria that can cause health risks. Additionally, the water can be electrified, meaning you should not enter the water.
Restore your basement after a flood with Monroe Restoration
If you've experienced a basement flood, you need the professional help that Monroe Restoration offers. Our complete water damage restoration will bring your home back to normal as quickly as possible while ensuring a dry space.
Call us today or contact us online to get started on restoring your home from basement flooding. We offer free estimates on all our services in Fort Wayne, South Bend, Granger, Portage, Niles, Saint Joseph, Mishawaka, Elkhart, Huntington, Michigan City and throughout the surrounding areas.
Looking for a price? Get a no cost, no obligation free estimate.